InvestorPlace - Stock Market News, Stock Advice & Trading Tips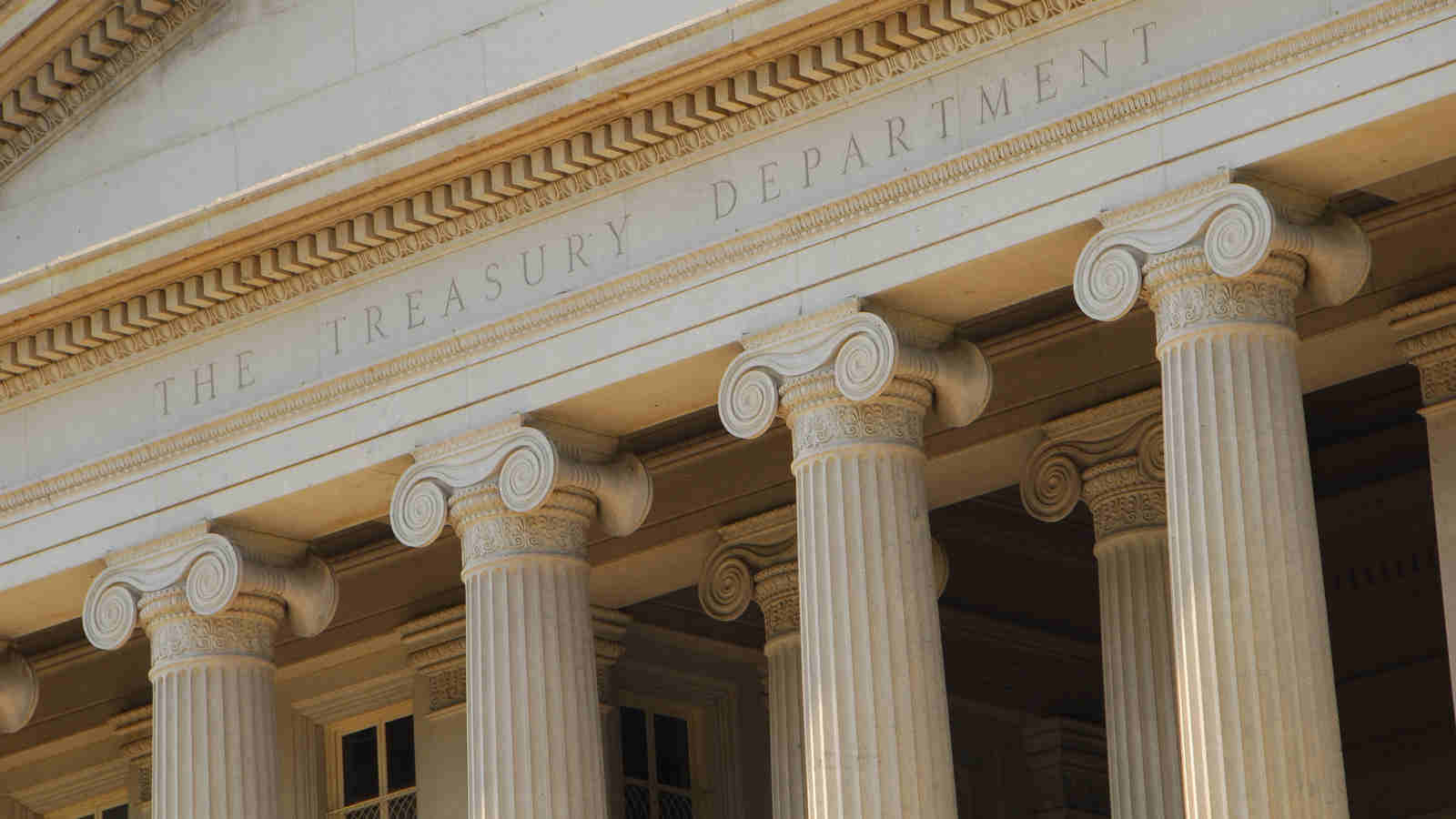 Source: Shutterstock
The U.S. Treasury Department is quickly making itself into an adversary of the crypto world. The agency already made the story of the summer with its crypto sanctions. Targeting Tornado Cash, these sanctions created a lot of conversation around privacy and free speech in the space. Now, they're stirring up more conversation; the Treasury just unveiled a new controversial process for retrieving assets frozen in the project.
There's a lot the government may be concerned with when it comes to blockchain anonymity. Lawmakers have already been highly critical of crypto for its role in financing drug trafficking and other crimes while subverting traditional banking. Moreover, the crypto world opens up the door to things like tax evasion and ever-increasing crypto hacks and scams, which cost investors billions each year.
As such, crypto mixer Tornado Cash has become a real target for agencies trying to lay down the law. Crypto mixing has plenty of legitimate use cases. However, it's infamous for its role in laundering funds stolen by hackers. Tornado Cash was even recently identified as a project used by North Korean state-sponsored hackers known as the Lazarus Group.
So, the Treasury's decision to sanction the project comes as little surprise. However, that's also enraging many crypto faithfuls; lots of investors call the sanctioning of computer code a First Amendment violation. Coinbase (NASDAQ:COIN) is even funding a lawsuit against the Treasury by investors who used Tornado Cash for their own legal purposes, saying the sanctions violate a right to privacy.
Tornado Cash Assets to Be Returned Through Licensing Program
The Tornado Cash sanctions are already controversial enough. But now, the way the Treasury is handling the aftermath of its sanctions is perhaps even more controversial. The agency just unveiled a plan to return assets to Americans. However, it very much doesn't involve respecting users' rights to privacy.
When the U.S. government sanctioned Tornado Cash, it didn't just prevent investors from using the project. The sanctions also tied up many thousands of dollars-worth of funds inside of it. Dozens of wallet addresses were blacklisted as a result of the sanctions, freezing assets in stasis. As a result, projects like Circle's USDCoin (USDCUSD) are suffering at the hands of the freezes. Some 75,000 USDC is now stuck in limbo.
Today, the Treasury is coming out with a way to reclaim these assets. An FAQ released by the body confirms that investors who deposited funds prior to the Aug. 8 sanction date are eligible to reclaim them. To do so, however, these investors must be within U.S. jurisdiction. They also have to apply for a special license from the Treasury's Office of Foreign Assets Control (OFAC).
The Treasury's sanctions have been criticized for stifling privacy on the blockchain. Now, the license application required to retrieve assets means users will have to completely dox themselves. In addition to requiring full legal names and addresses, users will need to provide the OFAC with wallet addresses, transaction hashes and the amount of each crypto deposited.
Up to this point, the Treasury Department's Tornado Cash saga was already highly controversial. But the agency just added more fuel to the fire, requiring users of a privacy service to fully identify themselves and their blockchain activities to the government.
On the date of publication, Brenden Rearick did not hold (either directly or indirectly) any positions in the securities mentioned in this article. The opinions expressed in this article are those of the writer, subject to the InvestorPlace.com Publishing Guidelines.
Brenden Rearick is a Financial News Writer for InvestorPlace's Today's Market team. He mainly covers digital assets and tech stocks, with a focus on crypto regulation and DeFi.
More From InvestorPlace
The post U.S. Treasury to Release Tornado Cash Assets Back to Some Investors appeared first on InvestorPlace.